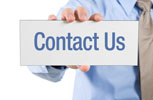 Solectria PVI Solar Power Photovoltaic Photo-voltaic Photo Voltaic Inverters
The fast growing grid-tied PV market has ushered in lower cost, higher reliability and higher efficiency systems in several areas across the country and around the world. Solectria Renewables has a keen focus on PV inverter products and turn key advances for customers and end-users. The products: PVI 1800, PVI 2500, PVI 3000, PVI 4000, PVI 5000, PVI 5300, PVI 13kW, PVI 15kW, PVI 60kW, PVI 82kW and PVI 95kW cover systems cost effectively from 1-500kW.

Solectria PVI Photovoltaic Inverters
Photovoltaic Inverters Renewable Energy Power Distribution BY Solectria
The deregulation of the electric utility industry, increasing fuel costs, environmental concerns, and the ever-increasing need for highly reliable, clean electrical power are together driving the rapidly growing worldwide demand for Renewable Distributed Generation electrical power, or DG. Solectria Renewables' products for the DG industry - including the DC345 DC-DC Converter, the PVI1800, PVI2500, PVI13KW, and PVI75KW solar inverters, DMOC445 Inverter/Generator Controller, Motors, and custom battery packs - offer full compatibility with numerous sources of electrical energy including solar photovoltaics, wind, hydro biomass and various other generators running on renewable fuels like Stirling Engines, Fuel Cells, Microturbines, Internal Combustion Engines, Flywheels, and Ultracapacitors, as well as with systems employing two or more of these technologies.
renewable distributed generation
Solectria Renewables is an advanced power electronics and control systems solutions provider for Renewable Distributed Generation applications. Distributed Generation (DG) refers to decentralized power generating units that provide electric power at the point of use to meet their customers' needs for high-quality, reliable on-site power. Solectria Renewables' advanced power electronics solutions can be integrated with any renewable power generation technology including microturbines, internal combustion engines, fuel cells, etc.
solectria, inverter, inverters, pv, pvi, photovoltaic, photo-voltaic, photo, voltaic, solar, power, grid, tied, grid-tied, connected, energy, dg, distributed, generation, sunlight, sun, light, ac, dc, electrical, system, systems, photo, array, arrays, cell, cells, 13kw-208v, 13kw, 13kw-480v, 15kw, 15kw-208v, 15kw-480v, model, part, number, fused, string, combiner, kit, integrated, 1800, 2500, panel, 3000, 4000, 5000, 5300, 60kw, 60kw-480v, 82kw, k2kw-480v, 95kw, 95kw-480v, 480, vac, 208, kw, 60kw-208v, 82kw-208v, 95kw-208v, disconnect, disconnects, sub, combiner, sub-combiner, renewable, renewables, commercial, industrial, utility, 3-phase, 3, phase, core,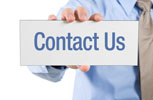 ---
Manufacturer and/or distributor cannot guarantee performance because we are unable to control and ensure the proper use. Manufacturer and/or distributors warrant only that products substantially conform to the published specifications in effect at the time of sale and are substantially free of defects in material and workmanship. There are no warranties which extend beyond the description on the face hereof. Manufacturer and/or distributors expressly disclaim any and all other warranties, including any warranty of fitness for a particular purpose and/or warranty of merchantability which might otherwise be applicable. In the event of a manufacturing defect, buyer's remedy is strictly limited to refund of the purchase price or replacement. Buyer specifically acknowledges waiver of any claim against either manufacturer or any distributor regarding consequential or incidental damages to person or property, including without limitation damages for loss of use, lost time, loss of profits, lost income or other incidental or consequential damages. Manufacturer and/or distributor reserve the right to make specification and price changes without prior notice or subsequent obligation. Trademarks and Copyrights are the property of their respective owner[s]. Pictures may not represent actual products and are for general representational purposes.