Fire Alarm/Control Cable™ Type MC FPLP Wire Cable
Galvanized Interlocking Steel Armor Color Coded Red
featuring ColorSpec®
Fire Alarm/Control Cable™ Type MC – FPLP
Fully Plenum Rated Technical Specifications

Fire Alarm Type MC FPLP Wires Cables

Applications
Fire alarm wiring or remote control hook-up connecting main fire alarm control panel with pull stations, smoke detectors and alarms – remote control circuits from magnetic motor starters, contactors, relays and signals – exposed, concealed, in cable trays, ducts, plenums or other environmental air-handling spaces – FPLP – in hazardous locations up to Class I & II, Div. 2 and Class III, Div. 1 & 2 (as specified in NEC Articles 501, 502, 503)
NFPA 262 (formerly U.L. 910)
Plenum Rated - Type FPLP
1, 2 and 3-hour Through-Penetration
Fire Wall Rated File R-14929
Cable Tray installations per NEC
Federal Specification A-A-59544
(formerly J-C-30B)
NEC 300.22(C), 392, 330, 430.2, 518,
530, 645, 725, 760, 760.71(D)
U.L. 66, 83, 1424, 1479, 1569, 1581,
File Reference E80042
WEB PRICING PER 1000FT
250' Coil
500' Reel
750' Reel
1000' Reel
Trade Size
Web Price

1000FT

Solid TFN
1801R42-00
1801R45-00
1801R47-00
1801R60-00
18-2 Solid {Black/White
$899.00
1803R42-00
1803R45-00
1803R47-00
1803R60-00
18-4 Solid (black, white, red, blue)
$999.00
1805R42-00
1805R45-00
1805R47-00
1805R60-00
18-6 Solid (black, white, red, blue, yellow, orange)
$1,378.00
1807R42-00
1807R45-00
1807R47-00
1807R60-00
18-8 Solid (black, white, red, blue, yellow, orange, brown, purple)
$1,599.00
1810R42-00
1810R45-00
1810R47-00
1810R60-00
16-2 Solid (black, white)
$989.00
1813R42-00
1813R45-00
1813R47-00
1813R60-00
16-4 Solid (black, white, red, blue)
$1,239.00
1815R42-00
1815R45-00
1815R47-00
1815R60-00
16-6 Solid (black, white, red, blue, yellow, orange)
$1,789.00
1817R42-00
1817R45-00
1817R47-00
1817R60-00
16-8 Solid (black, white, red, blue, yellow, orange, brown, purple)
$1,999.00
Solid THHN
1000FT
1834R42-00
1834R45-00
1834R47-00
1834R60-00
14-2 Solid (black, white)
$999.00
1837R42-00
1837R45-00
1837R47-00
1837R60-00
14-4 Solid (black, white, red, blue)
$1,559.00
1823R42-00
1823R45-00
—
—
14-6 Solid (black, white, red, blue, yellow, orange)
$2,399.00
1824R42-00
1824R45-00
—
—
14-8 Solid (black, white, red, blue, yellow, orange, brown, purple)
$2,999.00
1835R42-00
1835R45-00
1835R47-00
1835R60-00
12-2 Solid (black, white)
$1,579.00
1840R42-00
1840R45-00
---
1840B60-00
12-4 Solid (black, white, red, blue)
$1,999.00
Twisted Shielded Pairs
1000FT
1850R42-00
1850R45-00
1850R47-00
1850R60-00
18-2 Solid (1 pair) (black, white)
$999.00
1827R42-00
1827R45-00
1827R47-00
1827R60-00
18-2 Solid (1pair) (black, red) & 14-2 Solid (1 pair) (black, white)
$1,999.00
1860R42-00
1860R45-00
1860R47-00
1860R60-00
16-2 Solid (1 pair) (black, white)
$1,399.00
1843R42-00
1843R45-00
1843R47-00
1843R60-00
16-4 Solid (2 pair) (black, white) (red, blue)
$1,599.00
1895R42-06
1895R45-06
1895R47-06
1895R60-06
16-2 Solid (1 pair) (black, red)
$1,599.00
4901R42-00
4901R45-00
4901R47-00
4901R60-00
16-2 Solid (1 pair) (black, white) & 12-2 Solid (1 pair) ( black, red)
$2,299.00
1828R42-00
1828R45-00
1828R47-00
1828R60-00
14-2 Solid (1 pair) (black, white)
$1,499.00
1881R42-00
1881R45-00
—
—
14-4 Solid (2 pair) (black, red) (blue, white)
$1,899.00
Specialty Colors
1000FT
1834R42-05
1834R45-05
1834R47-05
1834R60-05
14-2 Solid (blue, white)
$999.00
1834R42-06
1834R45-06
1834R47-06
1834R60-06
14-2 Solid (black, red)
$999.00
1834R42-23
1834R45-23
1834R47-23
1834R60-23
14-2 Solid (orange, yellow)
$999.00
1834R42-37
1834R45--37
1834R47-37
1834R60-37
14-2 Solid (brown, purple)
$999.00
1834R42-44
1834R45-44
1834R47-44
1834R60-44
14-2 Solid (gray, gray*)/silver stripe
$999.00
1837R42-05
1837R45-05
1837R47-05
1837R60-05
14-4 Solid (blue, blue*, white, white*)/silver stripe
$1,299.00
1837R42-06
1837R45-06
1837R47-06
1837R60-06
14-4 Solid (black, black*, red, red*)/silver stripe
$1,299.00
250FT Coil
500FT Reel
750FT Reel
1000FT Reel

SPEC PAGE
More MC Metal Clad and AC Armored Cables
| | |
| --- | --- |
| | Prices, Product design, construction and specifications are subject to change without notice. |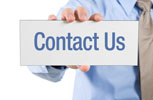 More MC Metal Clad and AC Armored Cables
afc, mc, metal, clad, fire, alarm, signal, control, wire, wires, cable, cables, wiring, cabling, fplp, plenum, type, tfn, thhn, twisted, shielded, shield, pair, pairs, galvanized, steel, interlocked, armor, awg, gauge, size, 18, 16, 14, 12, solid, copper, rated, mc-fplp, fire alarm/control cable, price, prices, pricing,
The uses permitted for MC cable are governed by NEC®
Article 330 and any applicable local codes. Please refer
to NEC® Article 330 and your local authority having
jurisdiction for additional information.
Manufacturer and/or distributor cannot guarantee performance because we are unable to control and ensure the proper use. Manufacturer and/or distributors warrant only that products substantially conform to the published specifications in effect at the time of sale and are substantially free of defects in material and workmanship. There are no warranties which extend beyond the description on the face hereof. Manufacturer and/or distributors expressly disclaim any and all other warranties, including any warranty of fitness for a particular purpose and/or warranty of merchantability which might otherwise be applicable. In the event of a manufacturing defect, buyer's remedy is strictly limited to refund of the purchase price or replacement. Buyer specifically acknowledges waiver of any claim against either manufacturer or any distributor regarding consequential or incidental damages to person or property, including without limitation damages for loss of use, lost time, loss of profits, lost income or other incidental or consequential damages. Manufacturer and/or distributor reserve the right to make specification and price changes without prior notice or subsequent obligation. Trademarks and Copyrights are the property of their respective owner[s]. Pictures may not represent actual products and are for general representational purposes.